This Privacy Policy ("Policy") explains how Cafea Fortuna SRL (hereinafter: "Cafea Fortuna") collects, uses and manages your personal information. Cafea Fortuna is committed to protecting and respecting your privacy. Read this Policy carefully to understand why and how we collect data from you and how it will be used.
Regarding the personal data we collect, Cafea Fortuna is a "data operator", i.e the entity that establishes the purposes for which and the means by which personal data are processed.
How and when do we collect your personal data?
We collect your personal information when it is relevant to your consumer needs or our business (eg. when you contact us via the contact form, when you subscribe to the newsletter, when you contact us for commercial purposes, etc.).
We do not use your personal data for marketing purposes unless you tell us it is OK.
All your personal information is treated confidentially and properly protected.
What information do we collect directly from you?
The usual categories of data that we collect from Cafea Fortuna customers are the following: name, surname, email, telephone, address.
Customers are guaranteed the rights provided by Regulation (EU) 2016/679 on protection
natural persons with regard to the processing of personal data and on the free movement of such data, namely the right to information, the right to access data, the right to intervene, the right to object, the right not to be subject to an individual decision, the right to he went to court in case of violation of his rights. Customers have the right to request the total or partial deletion of personal data.
What privacy rights do you have?
Please note that you have the right, at any time, to request the following from Cafea Fortuna:
– to ensure your access to your personal information
– to provide you with a copy of the personal information we hold
– request the rectification of incorrectly entered data
– request the deletion of personal information
– restrict the access of Cafea Fortuna and / or third parties to your data on certain processes or in whole
– to object to the way we manage your data
– request the transfer of your data to another data controller (right to portability)
If you are not satisfied with the way we collect or use your personal information, you always have the right to file a formal complaint with the National Authority for the Supervision of Personal Data Processing by accessing the page http://www.dataprotection.ro /.
Where is your personal data stored?
We keep the personal data we collect about you in secure environments. Your personal information is protected from unauthorized access, disclosure, use, modification or destruction by any organization or individual.
Some data is still stored on paper, but we tend to digitize all the personal data we process. The processed data is stored in the headquarters and IT systems of Cafea Fortuna.
Does Fortuna Coffee share my data with third parties?
Protecting your privacy is important to us, so we will never share your personal information with any third party.
How long does Cafea Fortuna keep your personal data?
Fortuna Coffee will not store your personal data for longer than is necessary for the specific purpose of use.
What do we use your personal data for?
We use your personal data in a number of different ways, mainly to fulfill the obligations that Cafea Fortuna has towards you, but sometimes also to improve your online experience and for direct marketing.
Cookies
In order to maintain our website and to ensure its functioning properly, Cafea Fortuna uses the technology generally known as "cookies". Cookies are small files that we send to your computer and we can access them later. The cookies on the Cafea Fortuna website show us what interests you and other visitors, which helps us to improve its use for everyone.
The most common cookies are the following:
Strictly necessary. These are necessary to ensure that the website works efficiently from a technical perspective.

Functional cookies. They help to enhance the experience by memorizing your choices.

Performance cookies. These cookies are used to measure how customers navigate our website and find out how well we perform.

Redirection cookies. These cookies are used to help Cafea Fortuna place advertisements on other web pages that the customer visits, or to avoid placing advertisements for a customer who already knows Cafea Fortuna.

Social media plug-ins. These cookies are used to connect our customers to social media channels. After that, the information provided by the cookie can be used in different ways.
Cookies stored on your computer can be accessed when you visit our website or open an email we send you. If you want to delete cookies that are already on your computer, consult the instructions of your browser by clicking on "Help" in the same browser menu.
Fortuna Coffee processes cookies only with your consent. To withdraw your consent or agree to the use of cookies, make the appropriate settings in your browser. However, some of the features of our site cannot work without cookies. By requesting this agreement, we will present the purpose for which this type of information about you will be processed and we will inform you about your rights.
Marketing
Fortuna Coffee would like to send you information about our products and services that may interest you. However, we can only send such marketing materials if you opt for them. Please note that regardless of whether you have agreed to receive our marketing messages, you can easily choose not to receive them at a later date.
You have the right at any time to stop us from contacting you for marketing purposes. If you no longer wish to be contacted for marketing purposes, click the unsubscribe button at the end of our marketing message (email / newsletter).
Terms and conditions
The website www.cafeafortuna.ro was created to provide free content and services to all those who want to access the website. Other services that will be implemented, over time, within the website are subject to the same conditions, unless they do not have distinctly formulated conditions of use.
Content
Cafea Fortuna defines by "content" all the information contained in the site in the form of text, data, software, audio or video files, still images. The photos presented in the pages that contain any time of promotional offers (generically called "Catalog") do not create contractual obligations. We do not take responsibility for any text or price errors. The offer is valid while stocks last.
Fortuna Coffee does not assume the responsibility for the proper functioning of the external content sources to which the references are made, not being in any way involved in their management. The content of the website is the property of Cafea Fortuna and of the partner companies that will be cited and as a source of content, and can only be taken over, distributed, sold or resold with the written consent of Cafea Fortuna.
Cafea Fortuna reserves the right to modify or add new rules and restrictions regarding the content of the website, at any time and to modify or update any service or right to use any service, at any time without notice. advance.
Protection of confidential data and information
The data obtained through the registration forms (newsletter) and recruitment (careers) will not be the subject of any transaction between Cafea Fortuna and other companies. Café Fortuna has the right to use the personal information contained in questionnaires or provided in any other way by customers for the purpose of organizing marketing activities, in strict accordance with the legal provisions on the protection of individuals with regard to the processing of personal data and free movement of this data. Café Fortuna will maintain the confidentiality of this information and undertakes not to disclose it to third parties except with the express consent of customers or in situations where this communication would be strictly necessary for the award of prizes or other facilities to customers, obtained as a result of their participation in various promotional games or contests, or other promotional campaigns organized by Cafea Fortuna, as well as in situations where it is required, by law, to disclose this information. The companies mandated by Cafea Fortuna are not considered third parties. for the purpose of data processing, processing done by them on behalf of and for Cafea Fortuna.
Advertising and Promotions
Cafea Fortuna can run advertising campaigns and / or promotions at any time in any section of the website. The campaigns and promotions carried out by Cafea Fortuna do not require the consent of the website visitors. The space and size of advertising campaigns and promotions do not require the consent of visitors and can be changed at any time without the need for prior notice.
Correspondence, business or participation in promotions of advertising companies found on or through the website, including payments or deliveries of goods or services and any other conditions, terms, warranties or representations associated with such relationships are solely your responsibility and of this type of companies. Cafea Fortuna is not liable for any loss or damage of any kind resulting from such relationships or resulting from the presence of such companies in the advertising campaigns on the site.
Reparation
Cafea Fortuna and its partners reserve the right to sue and seek redress from any person, group of persons, or association of any kind if they find a breach of one or more rules of this Regulation. Failure to comply with these rules by a person, a group of persons or any type of association does not exclude the right of Cafea Fortuna and its partners to seek compensation in any legal form from those who violated these rules.
Agreement
You acknowledge and agree that the website and any software used in connection with its services contain confidential and proprietary information and are protected by intellectual, industrial, and other applicable laws. Any content in advertising campaigns or promotions or other information available through the website is protected by copyright, trademark or service, patents or other proprietary rights or laws. You agree not to modify, rent, assign, lend, sell, distribute or create derivative works based on the services or programs used on the Website, unless expressly stated otherwise by Cafea Fortuna or the companies. leading advertising campaigns on the website.
The use of Cafea Fortuna services is at your own risk. Fortuna Coffee expressly absolves itself of all liability of any kind, expressed directly or indirectly.
By accepting the terms of use of the website www.cafeafortuna.ro you declare that you have read the conditions presented here and that you agree that your personal data will be processed and entered by Cafea Fortuna in a database, its property, and used for statistical and direct marketing purposes, in their own interest.
If you do not agree with these rules, please do not use in any way the services and content of the website at www.cafeafortuna.ro
Any violation of these rules can be reported via the form here.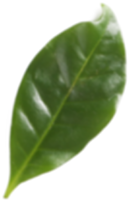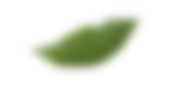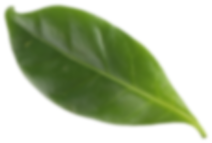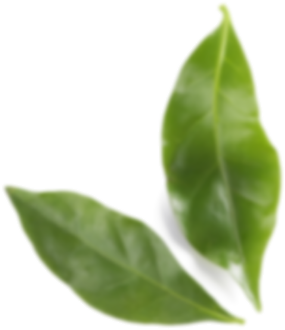 Values you
can trust
The relationship with our customers is responsible for our
national recognition. We value your trust.
Quality
To match and surpass your every expectation
Innovation
By constantly improving our technology and processes.
Safety
Through strict quality control procedures and controls
Trust
By providing the same quality and taste in every package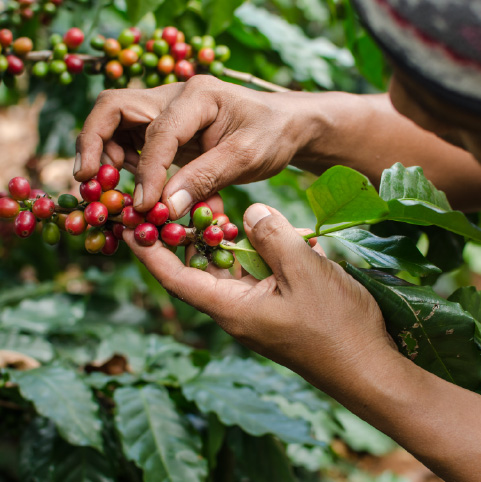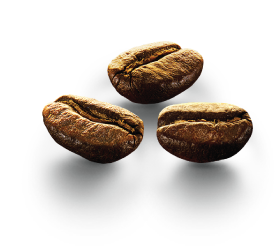 With Cafea Fortuna,
you always know what you get
Each Fortuna coffee is the product of a long process of selection and tasting of coffee varieties from around the world. That's how we manage to give you the same taste every time in every cup.
See our products